Bli inspirerad av en rad skickliga och sakkunniga ryttare inom akademisk ridkonst!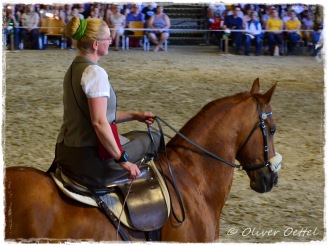 Föredrag av:

Bent Branderup -
Vad är akademisk ridkonst?

Bent Branderup
Ridkonst genom historien

Marius Schneider
Crossover position, demo med häst.

Rebecca Dahlgren
Vad är frihetsdressyr uppsuttet

Rebecca Dahlgren
Grunden för en följsam frihetsdressyr häst.

Christofer Dahlgren -
Grundutbildning i Akademisk Ridkonst

Christofer Dahlgren -
AkademiskRidkonst i praktiken

Christofer Dahlgren - Fredag
Högskoleridning

Hanna Engström
Influence of the seat

Monika Sander & Lobelia Barker
Illustrated theory

Stine Larsen - Equine anatomy

Stine Larsen is licence Bent Branderup trainer and she is an equine therapist with education in osteopathy, craniosacral therapy, kinesiology, fascia release, acupuncture and massage.
Stine is passionate about anatomy and biomechanic and likes to show the different structures from the inside to give knowledge about the correlation in the equine body.
Stine is travelling around Europe to give lectures and workshops in anatomy, treat horses and give clinics in the academic art of riding.

The lecture at Fair to the Horse 2020 will be about equine anatomy with focus on the skull, jaw, hyoid bone and the stomatognathic system and how the connection influence on the training of the horse. Stine will bring some horse skulls and a horse skeleton to illustrate the theory.
Anna Lindh & Maria Norberg - Sidvärtsrörelsernas betydelse

Maria Norberg och Anna Lindh, är två licensierade Bent Branderup ® tränare.
Maria håller till på Gesta Gård, Stallarholmen, och Anna på Övre Jäder, Jönåker, båda i det vackra
landskapet Södermanland. Båda håller lektioner, helgkurser och har veckoelever.
Maria har många års erfarenhet inom området människans och hästens relation. Hon har tränat
Akademisk Ridkonst sedan 2005 och tränar regelbundet för Christofer Dahlgren, Bent Branderup och
Jossy Reynvoet.
Anna är utbildad lärare och har många års pedagogisk erfarenhet från olika områden. Hon har en
bakgrund inom tävlingsdressyren, men valde att gå över till Akademisk ridkonst år 2000. Hon tränar
regelbundet för Christofer Dahlgren, Bent Branderup och Jossy Reynvoet.

Inom Akademisk Ridkonst är skolorna, öppna och sluta, ett av fundamenten i utbildningen.
Vi kommer, tillsammans med våra hästar, att visa och prata om hur vi introducerar och hur vi går
vidare med skolorna. Vi skiljer på hur vi introducerar dem för den oskolade hästen, respektive hur vi
introducerar dem i ryttarens utbildning. Vi kommer att visa och berätta hur vi börjar från marken och
fortsätter arbetet uppsuttet.
Skolorna är komplexa övningar, men vi vill bena upp dem i mindre delar, för att ge förståelse för hur
de är uppbyggda. För oss är det viktigt att det komplexa inte blir komplicerat.
Cecilia Mûller
Muscles or fat, how can you tell?
Cecilia Müller är docent i fodervetenskap med inriktning häst vid Sveriges Lantbruksuniversitet, där hon arbetar som forskare och lärare inom ämnet hästens utfodring, nutrition och skötsel. Vardagligt arbete inkluderar t ex undervisning i hästutfodring för studenter inom husdjursvetenskap, veterinärmedicin och djursjukvård. Aktuell forskning inkluderar vilken roll grovtramsmikrobiotan har vid grovtarmsstörningar som kolik och diarré, vilken roll nutrition och utfodring har vid fång, samt olika gräsarters lämplighet för hästfoder och hästbete. Cecilia har en livslång passion för hästar och allt som hör därtill, och är speciellt intresserad av arabiska fullblodshästar. Hon är medlem i Ridderskapet för Akademisk Ridkonst.
Cecilia kommer att prata om "Muskler eller fett- hur kan man avgöra det?" och om varför man som hästtränare behöver veta något om detta. Idag ser vi en alltför hög andel feta hästar som också får efterföljande hälsoproblem. Många av dessa hälsoproblem kan undvikas eller förebyggas genom att tänka till runt utfodring, fodergivor och hullbedömning. Det är inte rättvist mot hästen att begära att den skall prestera i träningen med mycket extra kroppsvikt på grund av fetma. Cecilia kommer att ge en praktisk demonstration i hur man hullbedömer en häst och hur man använder resultatet av hullbedömningen för att justera fodergivorna och få en häst i normalhull.
Monica Sander
Joy of movement lecture with games for the audience

Our lecture will be about finding the joy of movement in ourselves, our horses and together through exploring and experiencing a bit more about how the nervous system works.
We are constantly in different processes with our horses; developing, bonding, learning, recovering, being.
How can we provide the best conditions for development, learning and bonding to take place?
How can we make the most of it and what do we need to start working towards the highest possible performance from us both, both physically and mentally?
There are a lot of aspects influencing how the nervous system works and what mode it is in; such as our environment, what state of mind we are in, if we feel safe or not, what tasks we are given, our biology and what stressors we have.
These aspects makes the difference for our nervous system being in a protective mode where it is not very keen on changing and is focused on protecting the wirings we've already got - versus when the nervous system is in explorative mode at its most plastic form, where new wirings can bind and be reinforced by layers of fat as insulation for more efficiency.
Serena and Monika will guide you through some of the theory that plays a role in how we learn and move and how we can use our knowledge of the nervous system to our advantage both for horse and human.
But most importantly the audience will get to do simple games together to experience and explore their own learning, movement and nervous system and thereby also easier understand and find parallels to the horse.
Monika and Serena have inspired each other for many years and together found a symbiosis of both learning and teaching that brings a lot of joy and development both to themselves and their pupils.
When teaching together; openness, laughter, enthusiasm, facts, curiosity, nerdiness, knowledge, playfulness, seriousness and joy all get intertwined together in beautiful chaos. Welcome to our lecture!

Serena Jöngren
I am a human physiotherapist who explores movement in humans and horses. I work full time as a horse trainer, teaching riding, movement and giving lectures. I seek to be a generalist, not a specialist, which is why I use exploration as my mindset and a holistic point of view as my approach. I try to take everything into account; biology, emotions, mindset, safety, stress, task, environment and how everything is intertwined, also between horse and rider. The nervous system is a lens I frequently use to look through, since it's what connects the organism within but also to its environment.

Monika Sanders
I am a licensed Bent Branderup® trainer and have played with the academic art of riding for about 18 years and worked as an instructor for about 15 years. I started out with a keen interest of rehabilitation for horses with problems, but the recent years my main focus has shifted more onto the mental aspects of human and horse and ways of learning, moving, playing, communicating and connecting together. I aim to build bridges and help human and horse find joy in movement, development, challenges and everyday life. Working together with Serena has taught me a lot and we have developed a beautiful interaction and exchange that has become a great tool for further growth and understanding. And it is a lot of fun! The nervous system is seriously cool!!!